I have been getting my art ready for the Webster Art&Air show June 5-7. Here are some sneak peaks at some of my new art. My mini panel paintings were very popular at my last show, so here are some photos showing my progress with them.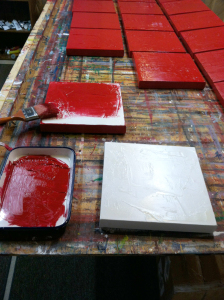 Here you can see me applying one of the first layers of red paint over the texture I had originally applied.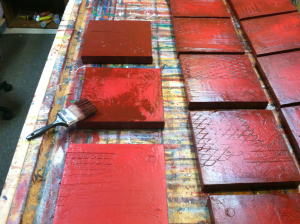 As I apply each layer, the depth of color and texture really starts to come out.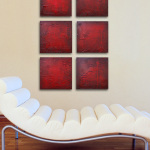 And here is what they look like when hung in your home or office.
What do you think of the finished product? I will be selling these at Webster Art&Air for $95 each, they are nice to combine and mix and match in any configuration on your wall. You can also buy some now in my Etsy store.
How would you display them? Vertically, horizontally, in a bundle of 4 or 6?
Share and Enjoy