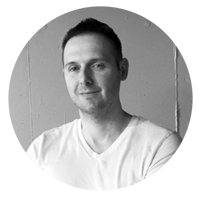 Andy Hahn
Contemporary Abstract Artist
St. Louis, Missouri, USA
I have always been a creative person, passionate about everything from art to graphic and interior design. Art is so important to me because it gives me a sense of freedom of expression that feels pure and uninhibited. I also find it to be very therapeutic. I try to express things that are personal to me and relatable to other people. I find it to be pretty awesome when people connect with my art, love it and want it to be a part of their life.
My art is an expression of my experiences, emotions, inspirations and stories I choose to tell. A big part of my art is texture, combining materials, color, composition and scale. Combining these elements, I produce acrylic abstract paintings and contemporary metal wall art.
In my acrylic paintings, I use texture and color to help express a mood or emotion. I apply texture first to the substrate, because I like how the texture affects how the color looks and is applied later. I use additive and subtractive techniques as I paint. I work in thin layers of paint, usually adding color from light to dark. This way, I can use water drips, a rag, other objects, even my hands to distress or remove the current layer of paint, revealing what is below. I find that this process results in a more unique and interesting piece of art, as it isn't just what I add to the art, but what I subtract along the way that makes the final piece so visually interesting.
My metal wall art stems from my affinity for steel. I am drawn to the clean, simple and industrial aspect of it. It is so strong, utilitarian, modern and beautiful … yet delicate. Basic environmental conditions can deteriorate it so easily. Then that decay, in the form of rust, becomes this new life in a way. It transforms into a different yet equally beautiful thing, with colors including bright oranges and reds. I combine metal with industrial rivets, paint, found objects and various materials to create art that is as unique as the materials used to make it.
Share and Enjoy