I have been super busy ever since I exhibited at Webster Art&Air. I met tons of people who want me to do custom paintings for them here in St. Louis. As a St. Louis artist, it is great to see this much passion and demand for local and modern art. I have been doing, sometimes multiple, art consultations every week, and producing a lot of renderings and working with my collectors to produce one-of-a-kind modern art that is perfect for there homes.
Today I want to share with you some renderings I did for a couple here in St. Louis. They wanted a painting to go over their fireplace in their living room.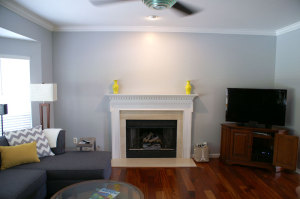 They wanted a piece that was sized just right and that incorporated some of the colors in the room. I put together these renderings and presented the concepts to them.
I will let you know which one they picked and show you the final piece soon.
But for now, please tell me which one you would have picked and why.
And…if you or someone you know needs help getting a piece of art that is just right for their space, please contact me about doing some custom art!
Share and Enjoy