St. Louis artist Andy Hahn, displayed one of his newest modern abstract paintings from his Pixels series at the Art St. Louis XXXIV, The Exhibition. In it's 34th year, this annual juried visual art exhibition features artworks in all media, all subjects, all styles, all themes, and all techniques.  Juror Debra Drexler selected 35 artists out of 573 submitted artworks.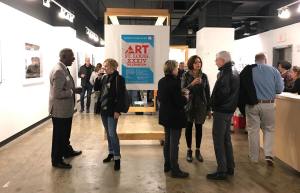 The exhibit ran November 10 through December 20, 2018 at Art St. Louis in downtown.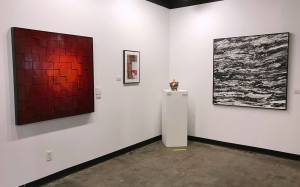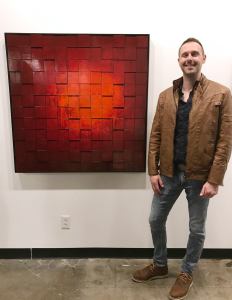 Artist Andy Hahn poses for a photo.
Share and Enjoy