If you know my artwork at all, you know I love abstract art and specifically from the modern era.
But no one can deny the magnificence of the great pieces like

Leonardo da Vinci'

s Mona Lisa. It is easily one of the most famous paintings in the world.
But did you know that dear Mona had a twin? Covered with multiple layers of dark and cracked varnish she hung abandoned in cavernous museum basements for ages – exactly from 1819 when Prado Museum in Madrid was founded on the base of Spanish royalty's art collection. You can read more about this on the DailyArtDaily, but here are the highlights.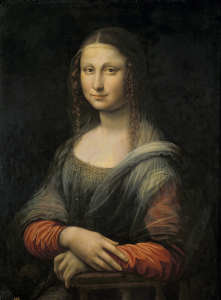 Mona Lisa (La Gioconda) – the Prado Museum copy before restoration
The Museum assumed it was a bad 16th- or 17th-century copy of Leonardo da Vinci's original, which dates back to the early 1500s. Everything changed when Prado's curators decided the painting needed a face lift because it was going on loan to the Louvre. Some X-ray and infrared studies has been executed, and everyone were shocked to find a beautiful landscape hidden beneath the dark paint behind the subject.
What they uncovered was Mona Lisa's twin. As you can see, after restoring the dark background back to it's original state, it is almost identical to the famous Mona Lisa.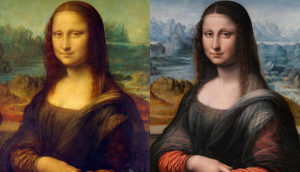 Original Mona Lisa (Left), Mona Lisa's twin from the Prado Museum after restoration (Right)
Even more shocking is that according to the curators the painting was actually executed by an artist in Leonardo da Vinci's workshop at the same time as the original. Probably it was created by Francesco Melzi, one of Leonardo's favorite pupils.
Now being one of the most famous paintings in the world, it is also vulnerable to unfortunate amateur and juvenile misrepresentations such as these: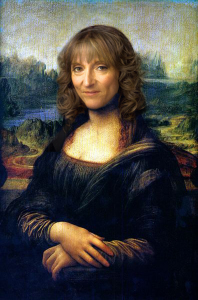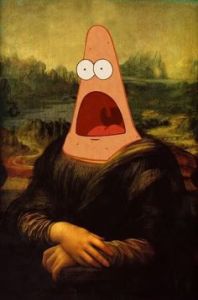 People should really find better things to do with their time.

… like browsing my beautiful art for sale.
Share and Enjoy