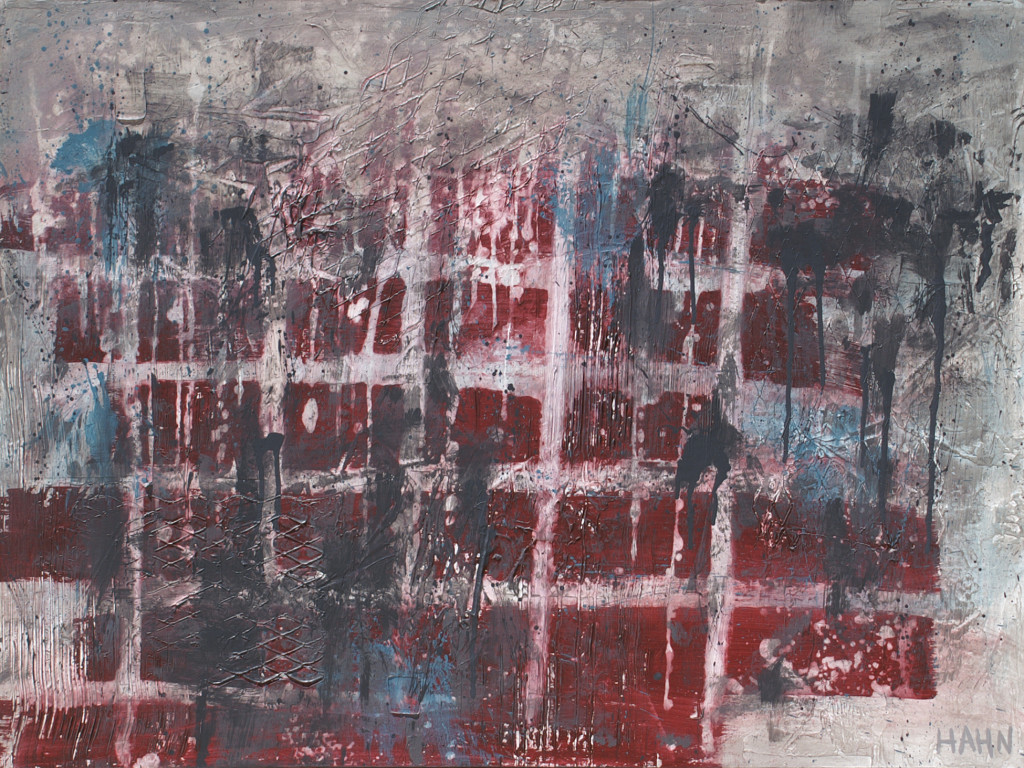 'Corruption' is one of my newer modern abstract paintings. It takes a stab at visually articulating the concept of corruption and the downfall of society because of it.
You might notice the strong vertical and horizontal lines in this piece. It suggests an architectural subject. I wanted to combine that with some distinct texture that gave it some additional industrial cues. The dark burgundy color palette is bold and attention getting, which was intentional, as I wanted a strong visually impactful piece.
We all experience corruption in different facets of life. It is often portrayed on the evening news and in social media. You can't miss hearing about it or at least the speculation of it. In this painting, I am showing the destructive remnants of a corrupt society. The architectural elements seem to have decayed in this abstract painting. Read more and watch a video interview here.
The detail shots really show the texture and depth of the elements.
Share and Enjoy