The St. Louis Artist Guild has a new juried show starting Nov. 20 and going through Jan. 02. Elements of Abstraction is an all-media juried exhibition curating works of art that use the elements of art; line, shape, form, space, texture, value, and or color as a main component of the final product.
I was accepted into the exhibit with a new painting (below) titled "Pixelated Memory"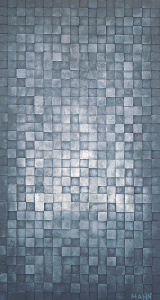 Claire Ashley is the  juror and works as an Adjunct Associate Professor of Contemporary Practices, Drawing and Painting at the School of the Art Institute of Chicago.
Elements of Abstraction
Opening Reception: November 20, 2015
Exhibition Dates: November 20, 2015 – January 2, 2016
Gallery Talk: December 9, 7pm
St. Louis Artist Guild Gallery
12 North Jackson Avenue
Clayton, MO 63105
(at the corner of
Forsyth and Jackson)
If you haven't see their new gallery space, you should, it is really nice! Here is a pic below from their site.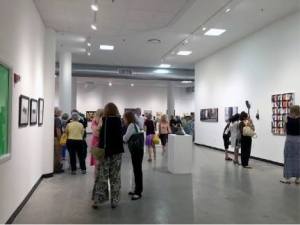 If you are interested in purchasing abstract art from me, check out what I have for sale on Etsy or you can commission art from me as well.
Let me know what you think about my new painting.
Share and Enjoy